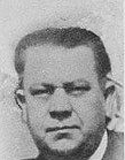 Født: Langesund - 04 januar 1890
Bosted: Kristiansand - Kristiansand kommune.
Død: 29 februar 1944
Hans Thorstein Hansen var maskinmester på M/S "Hindanger" fra krigens utbrudd til båten ble torpedert 11. september 1942. Fikk sjokk som følge av torpederingen og døde av hjertesvikt på Kongshaug hvilehjem, Chester, hvor han lå, til han døde 29. februar 1944. Gravlagt i Kristiansand.
Kildene forteller:
Krigsseilerregisteret skriver:
Ex gratia-arkivet:
Gift med (jf. London-kort): Nancy Hansen. Var påmønstret M/S "Hindanger" av Bergen, Wesfal-lLarsen & Co., da skipet ble torpedert 11.09.1942. Han ble reddet ved forliset, men døde av hjertesvikt den 29.02.1944 i Chester New York.
September 1942:
Ble M/S "Hindanger" torpedert den 11 september 1942 og synker i pos. N 49.39', W 32.24' på reise fra Liverpool til New York. 1 person omkom. På grunn av skadene skipet fikk ved torpederingen ble hun senket ved kanonild fra korvetten HMS AMHERST Registrert torpedering av M/S "Hindanger" - av den tyske type VIIC Ubåten - U-584 med sjef Kapitänleutnant Joachim Deecke, innehaver av Det Tyske Kors i gull.
www.uboat.net skriver:
At 19.25 hours on 11 Sep 1942 the M/S "Hindanger" (Master Otto Olsvik) in station #11 of convoy ON-127 was torpedoed by the german, type VIIC u-boat U-584, commanded by Kapitänleutnant Joachim Deecke, holder of the German Cross in Gold, was abandoned and fell behind convoy. The U-boat observed hits under the bridge and in the engine room and left the capsized and sinking wreck at 02.30 hours. 40 survivors were picked up by HMCS Amherst (K 148) (T/Lt H.G. Denyer, RCNR), which reported the sinking of the wreck by gunfire and a depth charge at 23.12 hours. It is possible that the scuttling attempt was unsuccessful and the M/S "Hindanger" was sunk at 05.34 hours on 12 September by two coups de grâce by U-608 (Struckmeier) in grid BD 2744.
Minnehallen i Stavern skriver:
M/S "Hindanger" seilte i konvoi ON 127 fra Storbritannia til St. Johns. Konvoien ble angrepet av hele 13 tyske ubåter omtrent i posisjon 52 N og 28 W. M/S "Hindanger" ble truffet av torpedo. Hun holdt seg flytende, men om bord fant man det nytteløst å berge skipet. Korvetten HMS AMHERST tok folkene om bord, og la vraket av Hindanger under ild, samtidig som det ble sendt til bunns med synkemine. En mann omkom og en døde senere av skadene.
De som omkom:
Hans Thorstein Hansen - Maskinmester, Georg Mikal Monsen - Motormann.
Utdrag av M/S "Hindangers" dekksdagbok:
11 september-42 Kl. 1520 torpedert posisjon 49 39 Nord 32 24 West. Skibet blev rammet midtskibs i maskinrummet på styrbord side. Styrbord livbåt knust og skibets besetning fordelte sig i de øvrige 3 livbåter. Ved optelling av mannskapet viste det sig at motormann Georg Monsen manglet. Kl. 1545 blev tatt opp av H.M.C.S. corvett "Amherst". Besetningens eiendeler gikk tapt. Alle hemmelige papirer og bøker blitt kastet overbord. 3. maskinist Egil Flaathe blev under torpederingen skadet. Fikk dypt sår på høire hofte. Han blev tatt under behandling i livbåten. Likeledes klaget Matros Alfred Ødegaard sig over smerter i ryggen etter fall over en pullert. Kl. 1630 pikket op en av våre livbåter og rodde ombord igjen forat eftersøke Monsen som hadde vakt i maskinrummet. Maskinrummet var vannfyldt og hovedmotorene ramlet sammen så det må antaes at Monsen må være blitt drept momentant. Åpnet opp nr. 4 og 5 luker og disse rom var delvis vannfyldt. Kapteinen på Corvetten "Amherst" fikk ordre fra senior officer av escorten til å senke "Hindanger" med kanonild. Landsatt i St. Johns Newfoundland den 16. September 1942. 3. maskinist Egil Flaathe og matros Alfred Ødegaard innlagt på Memorial Hospital. T. Mjøs, Matros L. Kvam, Matros M. Rasmussen, 2. styrmann ..., 3. maskinist Trygve Helland, 1. styrmann H. Hansen, maskinmester Otto Olsvik, Fører
www.warsailors.com skriver:
Final Fate - 1942:
M/S "Hindanger" had arrived Liverpool on Aug. 21-1942. She subsequently joined the westbound North Atlantic Convoy ON 127, leaving Liverpool on Sept. 4. See also A. Hague's listing for ON 127, which is more complete. M/S "Hindanger" was bound for New York, but never reached that destination.
On Sept. 11-1942, M/S "Hindanger" was torpedoed by U-584 (Deecke), position 49 39N 32 24W. At the time of the attack she was on a course 234° true, sailing at a speed of 8 knots, in fine weather and good visibility, wind southwest force 3. 4 lookouts were stationed, 2 aft and 2 on the bridge. The officer on watch saw the torpedo approaching, but there was no time to take any avoiding action, and the torpedo struck amidships in the engine room on the starboard side, destroying the lifeboat on that side. The explosion completely wrecked the engine room and boilers, the No. 4 and No. 5 bulkheads gave way and the holds were flooded. Distress signals were sent, but no reply was received. The M/S "Hindanger" was abandoned in 3 lifeboats and the survivors were rescued about 20 minutes later by the escorting Canadian corvette Amherst.
The 3rd engineer, who had been in the engine room had been injured, having received a deep wound in his hip, and Able Seaman Ødegaard had injured his back. About 30 minutes later the captain, 1st mate, 3rd mate, boatswain, 2nd engineer and others got into a lifeboat and rowed back on board to look for a missing motorman, who had been on duty in the engine room, but upon entering the engine room and finding that the engines had collapsed and that the room had filled with water, it was assumed that he had been killed in the explosion. The captain of Amherst was ordered by the senior officer of the escort to sink M/S "Hindanger" with gun fire. According to Jürgen Rohwer this took place almost 4 hours after the attack and was done with depth charges, giving the position as 49 32N 32 21W. However, he adds in a footnote that the depth charges from Amherst may not have sunk her on the 11th, so that she had to be given 2 coups de grâce by U-608 the next day (Struckmeier - this U-boat sank a damaged vessel on Sept. 12 which Rohwer suggests might have been M/S "Hindanger").
The grandson of 1st Mate Trygve Helland says in this Guestbook message that he remembers clearly his grandfather saying she was sunk by the escort, and that he was annoyed that this was done without them being given a chance to save her and take her to port. (It's still possible, of course, that M/S "Hindanger" did not sink and that she had to be sunk the next day). A memorandum based on statements by survivors gives the same position as J. Rohwer, giving the time of the initial attack as 17:20 GCT, adding M/S "Hindanger" was sunk by shellfire from Amherst at 20:30 GCT. The survivors were landed in St. John's on Sept. 16 where the injured 3rd engineer and able seaman were admitted to Memorial Hospital. The maritime hearings were held in St. John's on Sept. 18 with Captain Olsvik, the 2nd mate, the 1st engineer (who had been on board for 13 years, in other words, since the M/S "Hindanger" was new), Able Seaman Mjøs, and Able Seaman Kvam appearing. The captain, who had been asleep in the chart room when the torpedo struck stated that she sank 4 hours later, which corresponds with J. Rohwer's info mentioned above, but he adds that he actually saw her sink. The other witnesses stated it was very dark, and they had seen her on fire, then the fire suddenly disappeared so they assumed she had gone down at that moment.
Kilder: Ex-Gratia registeret, www.uboat.net,Utdrag av M/S "Hindangers" dagbok, Krigsseilerregisteret,Minnehallen i Stavern og www.warsailors.com
Flåtetilhørighet
Tilhørte Uteflåten.
Registernummer London: 20398
Registernummer New York: 7800
Utmerkelser
Krigsmedaljen
Krigsmedaljen utdeles til norske eller utenlandske militære som på en fortjenstfull måte har deltatt i krig for Norge og til norske og utenlandske sivile som under krig har ydet Norges forsvar tjenester. Krigsmedaljen utdeles post mortem til alle nordmenn og utlendinger som har kjempet i de norske styrker og Handelsflåten og falt for Norges sak. (Wikipedia)
Hansen, ble tildelt Krigsmedaljen 09 februar 1981 PM